Kevin Palmer had a change of tactics to thank for the capture of his biggest-ever river roach in the shape of this 2lb 11oz specimen.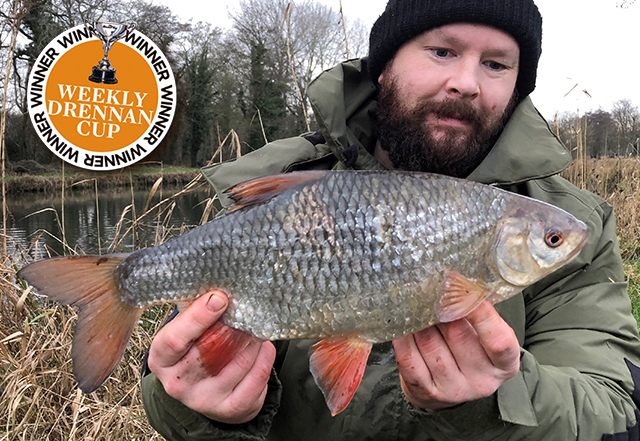 The river fishing fanatic started his session on the famous River Test fishing for grayling on the float until he decided to switch his intentions to the rivers known resident population of big roach.
These fish are notoriously difficult to catch, but the 37-year-old from Swindon used his experience of fishing running water and carefully selected a likely looking swim and swapped his float fishing tackle for a maggot feeder approach.
His single red maggot mounted on a size 18 hook that was tied to a 2lb hooklink, was cast into an area of steady-flowing water and the all-important bite came in the last hour of daylight.