Match weights are increasing rapidly at Messingham Sands as the water temperature rises and the carp begin to feed well.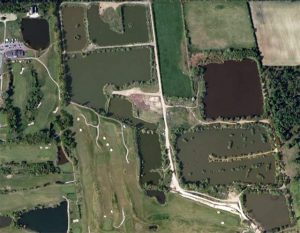 Peg 56 on the Swan Pond, which is one of the shallowest areas at the Scunthorpe venue, was the hot draw last week. Andy Bryant won a well attended Friday Open from it with 139lb and Steve Peacham was really pleased to pull the same peg out on Sunday. His optimism was not misplaced as he weighed a whopping 245lb by fishing the pole in the margins.
Saturday's Drennan Silverfish League, which was fished on Islands Lake, provided some really consistent sport with an average weight per man of just over 50lb. Some really good roach and hybrids showed but the main weight boosters were skimmers, crucians and odd tench. The winner, drawn on peg 39, swapped between casters shallow and 6mm expander pellets over groundbait, enjoying a really good run of skimmers late in the match.
The Opening day of the Syndicate proved to be a good one for Ryan Farnham as he netted a 24lb mirror carp and a 34lb catfish from the Party Peg on Lenny's Lake.
Carp in the North and South Lakes are showing well on the surface and a number of double figure fish were caught on floating bread last week. Ian Beech landed a nice 17lb common carp from the South Lake, although he was actually fishing for roach at the time!
Brian Skoyles fished the North Lake in midweek, targeting big perch on prawns. The species list caught solely on this bait was quite impressive, as were the size of some of the fish, including carp, bream, chub, eels and some really good roach, unfortunately a big perch was missing from it as they didn't show on the day.
Drennan Silverfish League, Islands Lake, Saturday
1 Kevin Johnson, Messingham 69-13
2 Danny Taylor, Crowle 64-12
3 Steve Richardson, Scunthorpe 60-03
4 Carl Swetnam, Rotherham 57-01
Saturday Open, Hollywood
1 Tommy Grice, Doncaster 60-02
2 Mark Lidgard, Brigg 50-03
3 Jim Urry, Scunthorpe 48-13
4 Steve Bingham, Upton 41-15
Tripp Lake Winter League, Sunday
1 Carl Swetnam, Rotherham 106-10
2 Simon Gayle, Grimsby 94-03
4Mark Lidgard, Brigg 75-11
4 Nick Houghton, Hull 72-08
Sunday Open, Swan Pond
1 Steve Peacham, Hull 245-14
2 Karl Maddinson, Winterton 104-11
3 Kevin Johnson, Messingham 95-10
4 Loz Jones, Grimsby 86-14
Tuesday Open, Swan Pond
1 Phil Lywood, Scotter 73-08
2 Terry Holmes, Ulceby 57-06
3 Gary Lewis, Scunthorpe 54-02
4 Rob Thompson, Scunthorpe 51-09
Wednesday Open, Islands Lake
1 Tony Woods, Grimsby 80-02
2 Rik Sears, Grimsby 68-02
3John Bolton, Scunthorpe 57-15
4 Mark Lidgard, Brigg 55-09
Thursday Open, Tripp Lake
1Stewart Buckley, Scunthorpe 61-07
2 Ian Taylor, Grimsby 60-10
3 Mick Crosby, Hull 56-01
4 Bob Duncan, Hull 53-04
Friday Open, Swan Pond
1 Andy Bryant, Grimsby 139-15
2 Simon Drayton, Upton 93-11
3 Tim Chapman, Grimsby 82-06
4 Steve Peacham, Hull 82-02