It's a testament to these great anglers that after 22 years, anglers and friends with fond memories are still turning up in great numbers to this memorial match.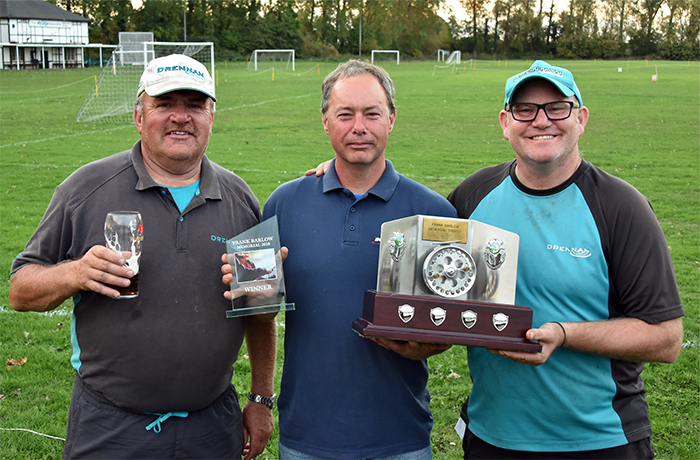 Over 70 anglers lined the banks of the River Trent around Burton which has been in great form all season and once again produced a brilliant match.
Tony Marshall once again put in a great performance and drew on the prolific Branston golf course section. He had a bite a chuck for 5 hours, catching mainly dace on the pole between 6-9m on maggots for a total weight of 29lb 8oz.
Runner-up, Andy Dixon also fished on the golf course section and led a tight frame with 20lb 4oz of mainly dace on the whip. In third place was Colin Talbot with 18lb 9oz which included loads of small chub and dace, again all caught on the whip.
1st: T Marshall (Shakespeare) 29lb 8oz
2nd: A Dixon (Cadence) 20lb 4oz
3rd: C Talbot (Barford AC) 18lb 9oz
The organisers would like to thank Coors AC, Ferrybridge AC and Burton Mutual for lending their waters and also all of the tackle company's for there great prize donations. With everyone's help, we managed to raise an impressive £1,000 for Nottingham City hospital cancer unit.