50 anglers turned up to fish the second round of the Drennan Coors Trent Masters.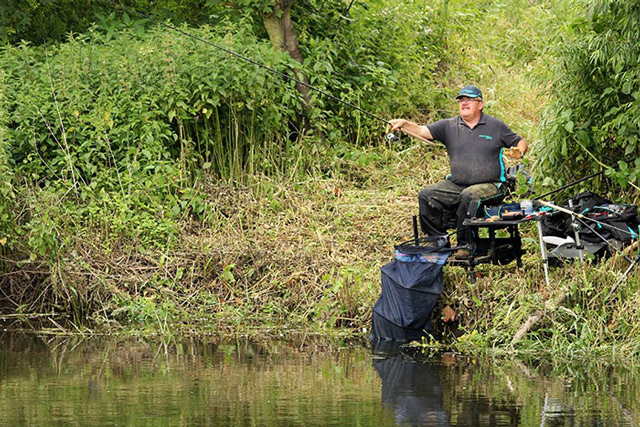 Conditions weren't the best for the second round qualifier, with bright sunshine and a gin clear water, this led to a tight match, with no quality fish feeding.
Nick West made the most of a nice draw on sherrats farm peg 22 firstly on the pole with maggots over groundbait, catching loads of small fish, before a late run of chunky roach on hemp brought him to the fore with 10lb 2oz.
Runner-up was Sam Merry who was four pegs below the winner and fished a similar match, although Sam had a run of perch on chopped worm at the start for a total weight of 9lb 4oz.
1st: N West matchman supplies – 10lb 2oz
2nd: S Merry Shakespeare – 9lb 4oz
3rd: J Walkden Sensas – 8lb 2oz
Section Wins
A: I Saiger – 5lb 8oz
B: I Ward – 7lb 6oz
C: R Moore – 4lb 4oz
D: B Riby – 5lb 15oz
E: I Phillips – 4lb 2oz
F: D Petch – 7lb 4oz
Ģ: H Clapham – 6lb 5oz
H: I Shaw – 6lb 15oz
I: C Lydd – 7lb
J: W Swinscoe – 7lb 4oz
Qualifiers
I Shaw
W Swinscoe
J Walkden
D Petch
B Riby
S Lowther
N West