42 anglers turned up to fish the fourth round of the Drennan Coors Trent Masters.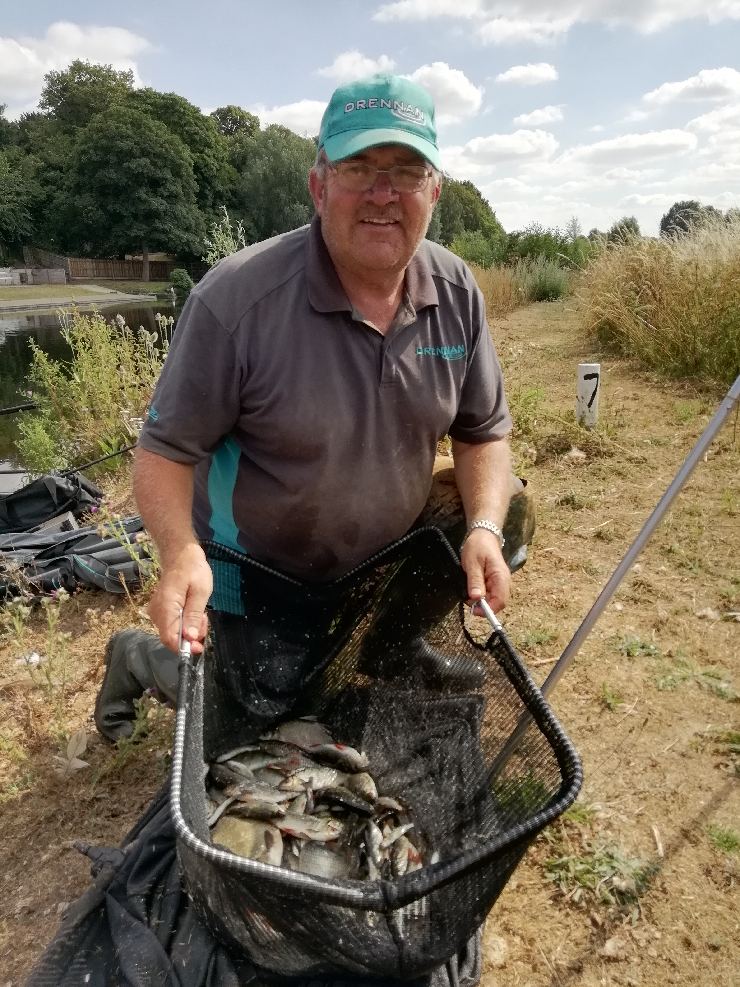 All species of fish seem to be enjoying the hot weather on the river Trent at Burton, a lot more roach turned up this week to make it the best match of the series so far.
Regular visitor Pete Morris wouldn't have fancied his draw on Bailey's peg 5, starting short just over the weed he plundered a chunky perch before switching to long pole with casters and hemp to keep busy with roach for 16lb 5oz and a comfortable win.
9oz then separated the next five anglers making it a real tight frame. Runner up Robbie Quinn on peg 13 on Androssey fished long pole with casters over groundbait for 12lb 9oz of mainly roach.
There was a tie for third between Wayne Swinscoe and Tony Marshall both with 12lb 4oz, Wayne fished Waggler and bronze maggots for roach while Tony fished hemp long and worms short for a mixed bag including a 3lb 9oz eel.
1st: P Morris Sensas – 16lb 5oz
2nd: R Quinn Shakespeare Bait tech – 12lb 9oz
3rd: W Swinscoe Drennan Bait-tech and T Marshall Shakespeare Bait-tech – 12lb 4oz
Section Wins
A: Steve Millwall – 7lb 7oz
B: Steve Metalte – 7lb 4oz
C: Rich Alexander – 7lb 14oz
D: Clive Lydd – 5lb 14oz
E: Paul Bickerton – 10lb 3oz
F: Kelvin Rutter – 9lb 12oz
G: Ant White – 8lb 13oz
H: Nigel Bull – 12lb 0oz
I: D Armstrong – 12lb 2oz
Qualifiers
P Bick
S Millward
P Morris
A White
D Armstrong
Picture Wayne Swinscoe with his 3rd placed catch.