Normally a bit of fresh water and a rising river slows sport at Burton Upon Trent, but it looked like the fish were waiting for it this time as the best match weights this season were recorded.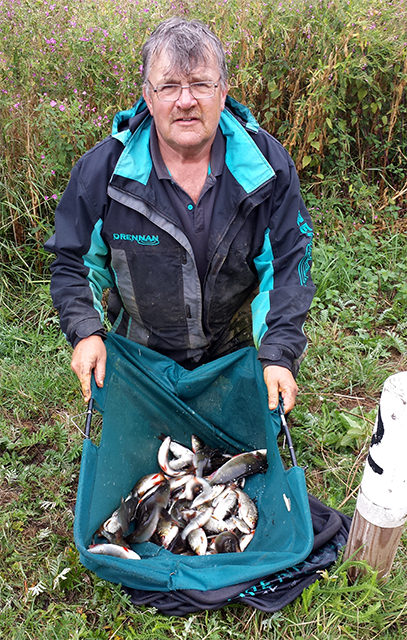 Peter Salt took a comfortable win from peg 4 on the municipal stretch. He fished mostly on the waggler with hemp and bronze maggots and caught steadily until the last hour when the fish came on strong, putting 6lb in the net, bringing his total weight to 17lb 4oz.
Six pegs above Peter was Nigel Bull, who is also having a good run on the river fishing the long pole with maggots over groundbait. He caught mostly roach for a level weight of 14lb.
Third was Simon Heaton who had a torrid time on peg 20 on Bailey's, tangling with some big chub and the odd barbel. He managed to land three chub and some good roach for 13lb 15oz.
Overall
1st: P Salt Dynamite (Mayfair) 17lb 4oz
2nd: N Bull (Shakespeare) 14lb
3rd: S Heaton (Mms) 13lb 15oz
4th: D Petch (Quorn) 13lb 12oz
5th: R Smith (Burton Mutual) 13lb 9oz
Section Winners
R Alexander – 11lb 6oz
C Lloyd – 12lb 2oz
A Reynolds – 13lb 2oz
C Beech – 12lb 8oz
W Swinscoe – 12lb 8oz
D Shakespeare – 11lb 8oz
P Bick – 9lb 4oz
S Ashby – 11lb 8oz