The Barney Barrington memorial match was fished by 63 anglers on the River Thames on Reading and Districts water at Child Beale.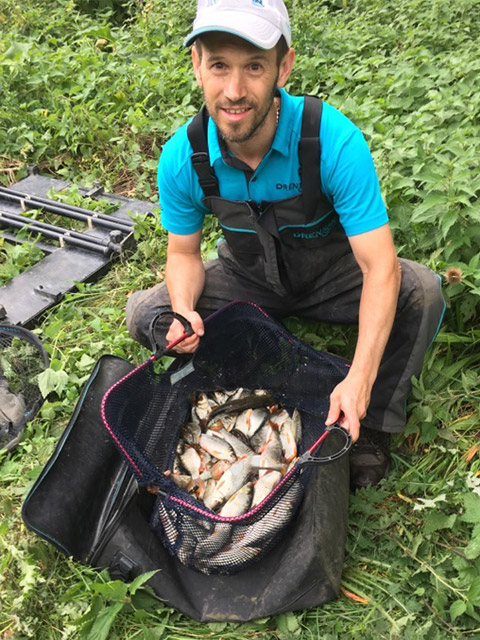 "The event had a large turnout as this is the venue for the first round of the Oxford Winter League which starts the following week. The river was very clear and had little flow and was hard for most although the top weights were good."
The proceeds from the match are estimated at £350 which is being donated the St. Michael's Hospice in Basingstoke.
1st: Tony Hobbs (Drennan Oxford) – 19lb 2oz. Tony drew in the middle of the venue and had caught roach at 13m on the pole fishing caster over groundbait.
2nd: Ian Young (Drennan Oxford) – 14lb 7oz. Ian had some large perch on pole fished worm and backed this up with roach which he caught on maggot.
3rd: John Williams (Drennan Oxford) – 12lb 2oz. John caught roach on the pole with maggots fished over groundbait.
4th: Gary Pook (Daiwa Dorking) – 12lb 3oz
5th: Dave Johnson (Sensas A4) – 11lb 8oz