The fourth round of the Angling Trust Oxford winter league was fished by 6 teams of 8 on the Kennet & Avon Canal at Upper and Lower Dunmill Hungerford.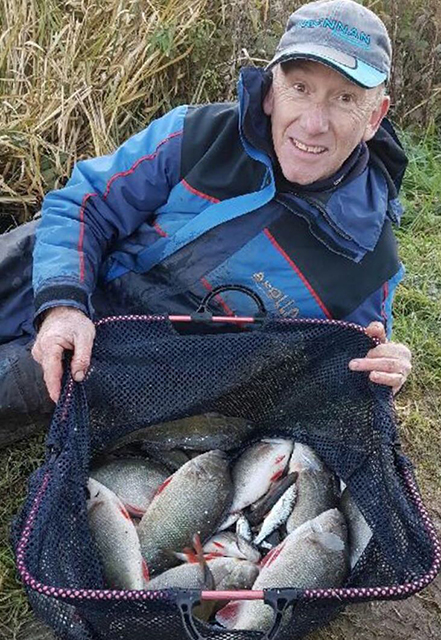 "The canal was clear and cold with a brisk northerly wind but there was still plenty of small fish to be caught, but it was the end pegs that once again dominated the individual results."
1st: John Taylor (Sensas A4) – 15lb 12oz. John drew below the wire at Upper Dunmill and caught mainly perch to 2lb on pole fishing a worm hookbait over chopped worm and caster.
2nd: Steve Townsend (Drennan Oxford Aqua) – 13lb 8oz. Steve drew below the lock at Upper Dunmill and caught perch and skimmers on pole fished worm and maggot over chopped worm.
3rd: Carl Eland (Drennan Oxford Blue) – 12lb 6oz. Carl drew the top end peg at Upper Dunmill and also caught perch on pole fished worm.
4th: Richard Rosinski (Sensas Reading) – 9lb 9oz
5th: Geoff Lewendon – Drennan Oxford Aqua – 8lb 10oz.
Team Results
1st: Drennan Oxford Blue – 38 Points
2nd: Drennan Oxford Aqua – 33 Points
3rd: Sensas Reading – 29 Points
League Standings
1st: Drennan Oxford Blue – 8 Points
2nd: Drennan Oxford Aqua – 10 Points
3rd: Sensas Reading – 12 Points