This year's votes have been counted and for the second time in three years, Dai Gribble lifts the trophy for the longest running big fish competition.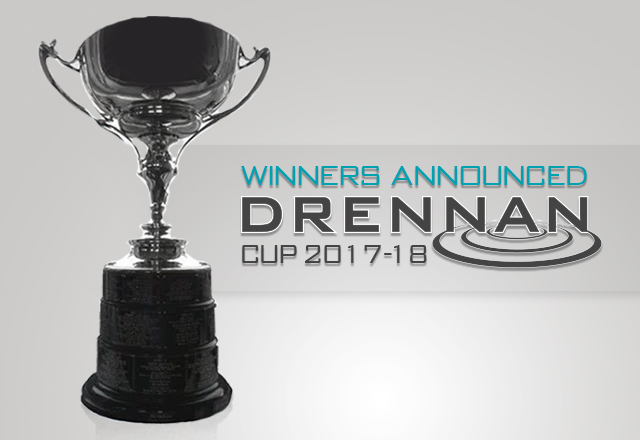 A huge congratulations to Dai Gribble who has been crowned 2017-18 Drennan Cup champion. Dai's season saw him land no fewer than five weekly Drennan Awards. The first of which he netted in May in the shape of a 10lb 5oz tench. A month later Dai was back after he netted another huge tench this time even bigger, weighing 11lb 6oz. This was then followed by a 15lb 13oz bream, 3lb 3oz roach, and 32lb 4oz pike!
There was little surprise when Andy Cheetham was awarded second place for his catch of two 5lb+ river Derwent perch during a single session. This catch went down as one of the greatest catches in history with the biggest of the brace weighing 5lb 11oz. This was also backed up by another capture of a huge river perch weighing 4lb 15oz.
In third place was Phil Spinks who landed his weekly award for landing possibly the greatest ever catch of specimen roach comprising of six roach over the magical 3lb barrier to 3lb 12oz.
Fourth place was awarded to National Anguilla Club official Phil Salt for an impressive 8lb 1oz eel back in May whilst targeting the species on a water in Middlesex with a hair rigged bunch of worms.
"Another fantastic year for Dai making him a worthy winner for the second time. It's not just the size of the individual specimens caught but the diversity of species which is so remarkable. Beyond this, there are the extreme levels of dedication and application that even an angler with genuine expertise has to devote to catching exceptionally big fish by design that is so impressive." – Peter Drennan
---
Drennan Cup 2017-18 Results:
1st: Dai Gribble (Five awards) – 10lb 5oz tench, 11lb 6oz tench, 15lb 13oz bream, 3lb 3oz roach, and a 32lb 4oz pike.
---
2nd: Andy Cheetham (Two awards) – 4lb 15oz perch, and a brace of perch weighing 5lb 11oz and 5lb 2oz.
---
3rd: Phil Spinks (One award) – Catch of roach including six over 3lb to 3lb 12oz.
---
4th: Mark Salt (One award) – 8lb 1oz eel.
---
How To Enter
Weekly Drennan Cup prizes are awarded to anglers who have caught spe­cimen fish by design.
If you have caught a specimen fish by design contact Angling Times on 01733 395111 or email [email protected]
All contenders are put forward for consideration by Drennan and are featured in Angling Times. Weekly win­ners receive a £80 prize, while the overall cham­pion each season gets £2,000 plus their name engraved on the prestigious trophy.