Specialist angler, Ryan Hayden spent a few hours on the River Thames yesterday evening targeting big roach and despite it being relatively clear he managed to land several decent roach to 1lb 11oz.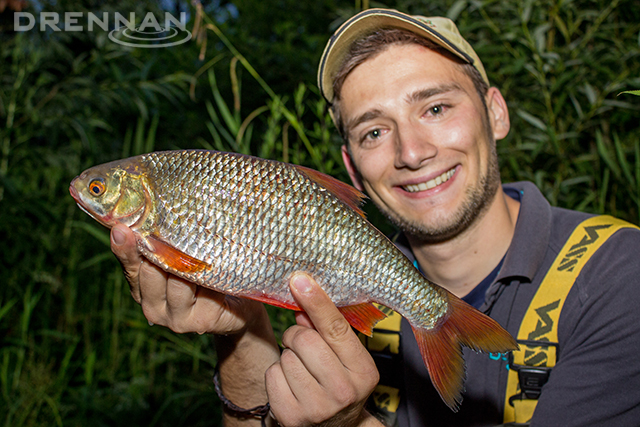 Over the recent years, the River Thames roach have made a massive revival and most stretches are home to huge shoals of roach and big bags are on the cards, especially when they are switched onto fishmeal baits early in the season.
Ryan uses a very selective method that enables him to target the bigger roach present amongst the vast shoals of silverfish.
He uses a 12ft 1 1/4lb Specialist Avon/Quiver rod with a Series 7 Carp Method BR 9-30 reel loaded with 6lb mono. At the rig end, he uses a large 40g Pellet Feeder on twisted loop and it is loaded with a mix of fishmeal groundbait, 4mm pellets and crushed boilies. For the hooklink, Ryan uses a short 3″ section of 7lb Micro Braid to a size 14 Wide Gape Specialist hook baited with a single 10mm boilie on a tight hair.
"When the river has some colour and extra flow the roach are ravenous and every cast as soon as the feeder hits the river bed the tip will constantly tap until a bigger fish picks up the single boilie and the rod tip bangs right over."