Stunning specimens weighing 17lb 9oz and 15lb 4oz were taken last week by Midlands-based angler Garry Teer from a club run stretch of the River Thames.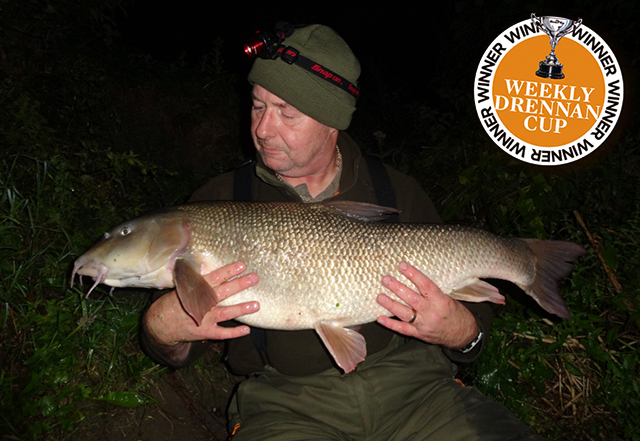 The amazing capture was taken during a night fishing session using a home-made, trimmed down 18mm dumbell boilie wrapped in matching paste.
Incredibly it was only the fifth time that Garry, from Wellingborough in Northamptonshire, had visited the waterway after he decided a change from his usual stretch on the River Great Ouse.
The move paid off handsomely for the 51-year-old after he broke his personal best three times in the space of seven days following the capture of a 15lb 3oz specimen the previous week.
Garry's latest session saw him target an area close to a sunken weed bed using broken boilies as free offerings.
After casting out a semi-fixed leger rig made up of 2ft of ESP Strip Tease tied to a size 8 Drennan Barbel Specialist hook and a PVA bag of broken boilies, it didn't take long for the action to commence when the smaller of the two specimens took off with his hookbait as the light started to fade.
Just two hours later, Garry was battling with a fish which he described as 'the stuff of dreams'.