Martin Gray set a new personal best after landing a huge barbel from the River Nene near Peterborough.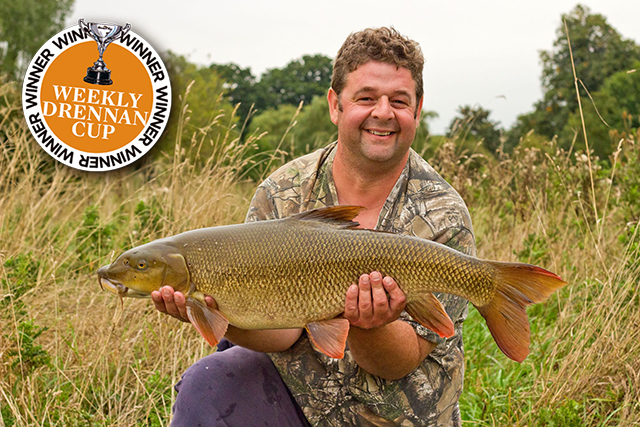 After moving into his fifth swim of the day, Martin baited the central channel with a few boilies before making his first cast. Using a double 12mm boilie hookbait mounted on a hair tied to a size 6 wide gape hook and 20lb Anchor Braid.
"The bite was a really tentative one, met with solid resistance. The fish then moved off upstream, and from experience, I knew that I was hooked into something special. After catching a glimpse of it I had to dip the rod under the water to allow a huge raft of streamer weed to pass over without snagging the line. That's when the panic set in. Knowing that I was attached to what looked like a huge fish any mistake could cost me dearly. 
"Thankfully, moments later the fish slid over the eagerly awaiting landing net. The scales settled on 17lb 8oz. I had finally beaten my old personal best! After 5 years of trying to up my PB, I had finally done it. I was completely overwhelmed, to say the least!"