James Sarkar had the dream start to his 2017 zander fishing campaign when he landed a brace of river predators totalling 28lb 12oz.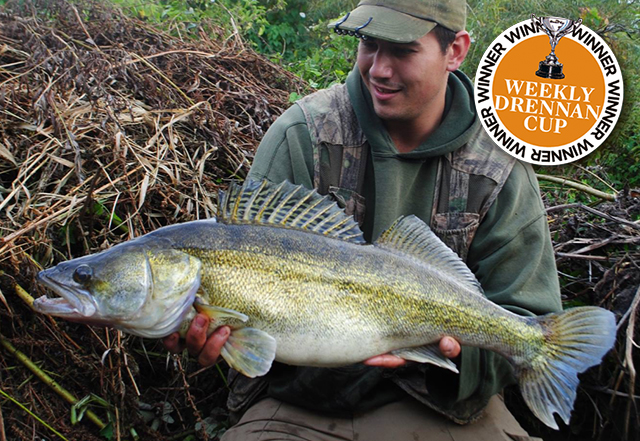 The fish weighed 15lb 8oz and 13lb 4oz were taken by the Worcester-based specialist when he targeted a stretch of the River Severn.
Simple running rigs with legered deadbaits were the winning combination for the predator fishing fanatic who's tactics also fooled a 9lb 4oz fish and it's a catch that has seen him land 17 double-figure zander.
"The River had been up and coloured, so I waited for it to drop down and then went for it," James told Angling Times.
"The rig I was using was simplicity itself as I had a running lead on the mainline that was stopped above a wire trace by a bead. There's no need to over complicate things.
"This is the second brace of 'doubles' I've landed and 15 of my 17 'doubles' have been caught from the bank. The predator fishing on this river is very special."
James constructed his winning rig with a 15lb mainline, a 30lb wire trace and size 4 treble hooks.
All of the 25-year-old's fish were taken after his baits were presented on a marginal shelf.
"The thing I love about this species is that you can catch three or four from a spot one day and then come back again and not get a touch. Big zander move around a lot." James continued.
"You have to be prepared to move around and keep your options open if you want to catch a big river zander."