Simple maggot feeder tactics were behind the capture of an incredible haul of huge perch that was topped by a brace of fish weighing 5lb 2oz and 5lb 1oz.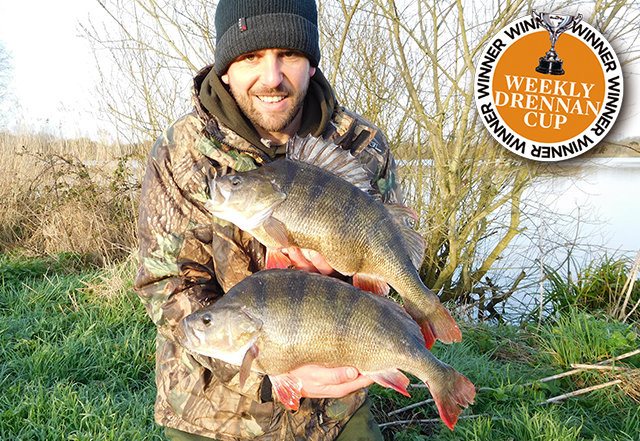 Dan Gale admitted it's a catch that's 'still just sinking in' when the Southampton-based specialist reflected on the session which saw him staring down in disbelief at the 10lb 3oz brace that were both in his landing net at the same time.
He was targeting a gravel pit in the Cotswolds when his lobworm hookbait was taken by his biggest-ever perch on 33-year-old's very first cast.
"I still can't believe that I've had a catch like this. It's really difficult to get my head around it," Dan exclusively told Angling Times.
"The 5lb 2oz fish was in the net as I was just giving it a rest after unhooking it and then the other rod went rattling off, so I had both the big ones in the net at the same time. It really was incredible."
The action didn't end there either as Dan backed his brace up with perch weighing 4lb 10oz, 3lb 11oz, 2lb 13oz, along with a big bream of 11lb 8oz and two tench with the best topping the scales at 7lb 13oz.
He used the trusty combination of chopped worm and casters inside his feeder, but he's adamant that the secret behind his catch was the use of a Spomb.
It was a piece of kit that he used to regularly introduce consignments of groundbait, chopped worms and casters over the top of his feeders.
The idea being that the cloud created by the enticing mix would attract the resident big perch into his swim.