Mark Doherty bagged an estimated 100lb of bream and tench last week from a local stillwater using Method Feeder tactics.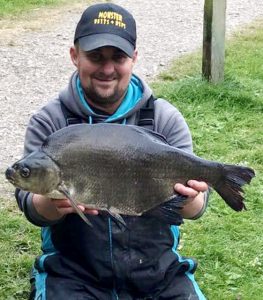 The Swindon-based angler was fishing at Moulden Hill in Wiltshire and his 21 fish included 11 bream to over 8lb and 10 tench, including several over 6lb.
Mark's successful feeder setup consisted of a Matchpro Medium Combo Feeder rod at its longest 12ft 6in length, casting a 35g Drennan In-Line Flat Method Feeder around 40 yards out in to open water. He use soaked micro pellets around the feeder and dead maggot hook bait on a size 18 hook.