Drennan Pike consultant & EsoxWorld editor Steve Rowley bagged this gravel pit 24lb Pike whilst testing a pre-production sample E-Sox rod just recently, before catching a considerably bigger one, as featured in this week's Anglers Mail magazine!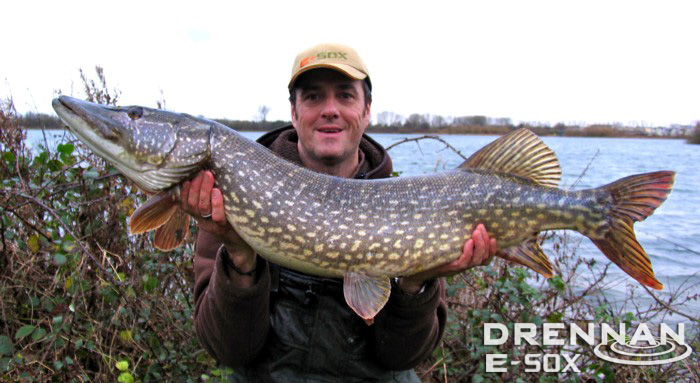 The fish came during a 48 hour trip to a gravel pit he'd not fished for almost six years. However, this fine fish was only part of a truly exceptional session – we'll reveal all tomorrow (or buy yourself a copy of the Mail)!
For full details on the current range of Drennan E-Sox rods, click here.