At the start of September, the Southwest Trade match returned to the very venue it first started back in 1992, Shearwater Lake on the Longleat estate in Wiltshire.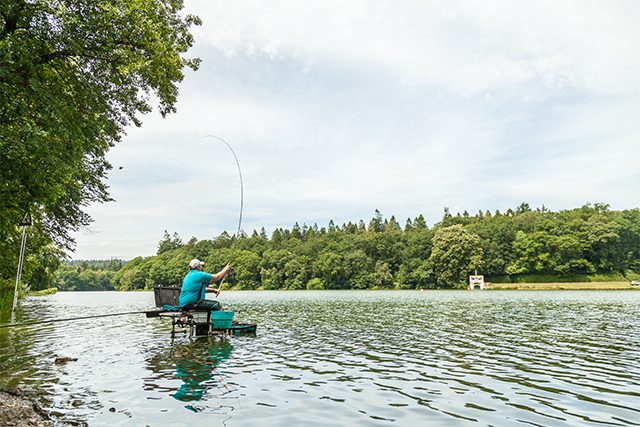 For the last 25 years, South-West Drennan sales representative, Dave Drake has been involved in organising a match for the benefit of my customers and colleagues within the trade.
"Originally a challenge match between retailers and suppliers. But, as word spread and popularity grow, it was opened up as an invitation only trade match for the tackle trade through out the south west region and has been a successful event ever since.
"The event has been hosted by a variety of fisheries through out the region including
Avalon fisheries, Broadlands Lakes, Todber Manor Fisheries, Viaduct fisheries and Witherington Farm.
"However, with the help of Nick Robbins from Longleat Estates, we have managed to bring the event back to its original venue this year."
Individual Results
1st: Shawn Mc Carthy (Tredegar Angling Centre) – 95lb 8oz
2nd: Steve Collins (Intelligent Baits) – 84lb 4oz
3rd: Mark Harper (Preston) – 73lb 4oz
4th: Andy Lloyd (Ivy House fisheries) – 68lb
Sections Results
A: Vice Bush (Mosella) – 59lb 12oz
B: Paul Sear (Homestores) – 59lb
C: Mick Martin (Wiltshire Angling) – 33lb 3oz
D: Keg Hewitt (Angling Direct) – 66lb
E: Tom Ince (Wests Tackle) – 33lb 4oz