Angling duo Adam Fisher and Dougal Ziegler have kindly sent us these stunning photographs of a recent grayling session on the River Irfon.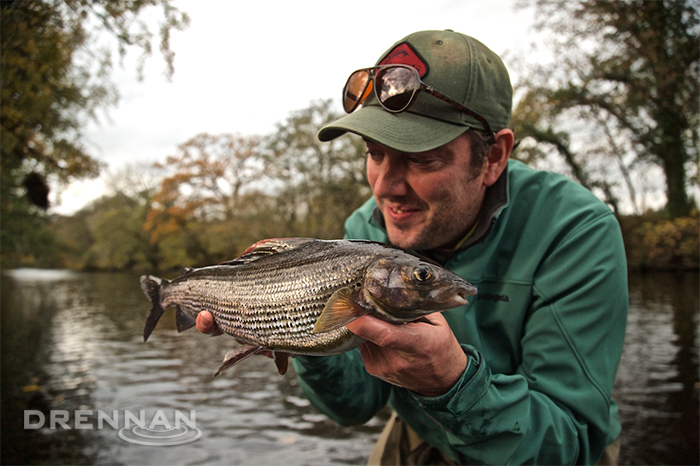 Grayling are notoriously adept at shedding hooks and are known for their hard fighting abilities, so well-balanced tackle and strong sharp hooks are a must.
Here are three of Adam's essential items of tackle for targeting grayling: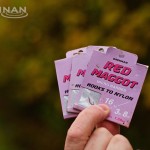 Red Maggot Hook To Nylons are the perfect maggot hook for grayling. They are made from a fine wire and are mega sharp and the colouration compliments the red maggot hook bait. Size 16s in this pattern are Adam's favourite choice which are tied to 3lb 6oz line, strong enough to land any grayling as long as you use well balanced tackle.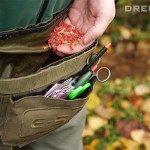 An ESP Stalker Bait Pouch helps to keep essential items of tackle and bait close to hand. The pouch sits open in exactly the right position and will not tip forward and spill bait. It has elasticated straps to hold a catapult if you need to reach the far bank, a neat front pocket for bits and pieces, and the separate interior, which holds the bait, can easily be removed and washed out after a session.
Drennan Loafer floats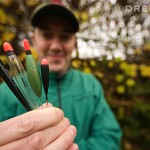 are amongst Adam's favourite float choice as they are light and extremely tough. Being clear, they are unob­trusive and their buoy­ancy offers excel­lent vis­ib­ility in tur­bu­lent water. They come in 5 different sizes ranging all the way from 1 Swan to 5 Swan, so the float can be matched to the flow and distance you are fishing.
To find out how the pair got on during their session grab a copy of this month's Improve Your Coarse Fishing magazine. Photography by Dougal Ziegler.