The second round of the Oxford Summer League was fished by 8 teams of 6 on the Thames at Medley and Folly this weekend.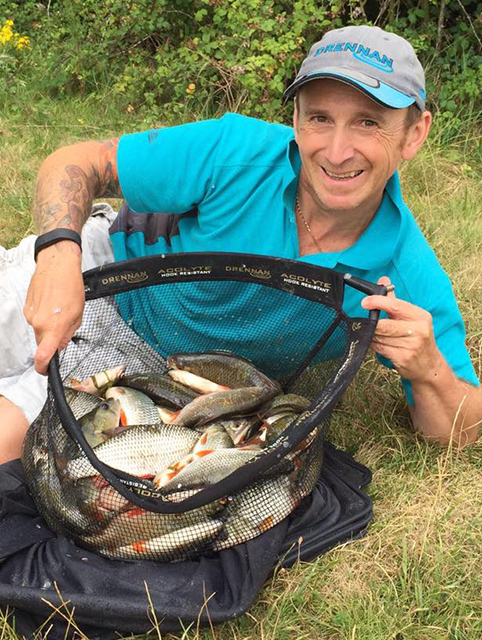 Despite the river Thames being gin clear, with very little flow, the river showed its form once again, with plenty of roach showing along the length with the odd bigger fish.
1st: Carl Eland – Drennan Oxford Yellow – 33lb 4oz. Carl drew on Medley, one above the mudflats, and got off to a great start with 3 bream on the open end feeder for 8lb and then he managed to catch a brilliant net of roach on the waggler fishing tares over hemp feed.
2nd: Martin Kirk – Devizes MG – 18lb 2oz. Martin drew near the top end of Medley and had 1 big bream and 4 skimmers on the feeder and worm. He backed this up with some roach on the pole fishing maggot.
3rd: Dick Ashby – Isis – 17lb 6oz. Dick drew on the green bank of Medley and caught mainly roach on 13m pole line fishing caster over hemp.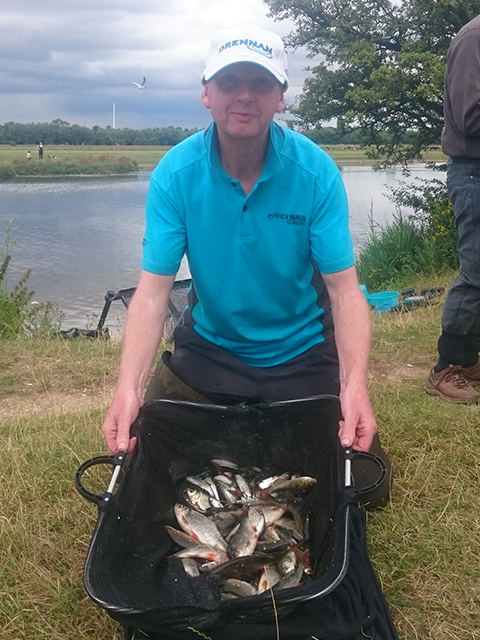 Drennan's Gary Barclay also managed to win his section with 13lb of roach and perch from the bottom end of Medley in D section.
Team results:
1st: Devizes MG – 38 points
2nd: Drennan Oxford Yellow – 35 points
3rd: Drennan Oxford Blue – 34 points
Overall league:
1st: Drennan Oxford Yellow – 67 points
2nd: Drennan Oxford Blue – 63 points
3rd: Sensas Reading – 58 points