Despite three section wins and two fourths for an impressive total of 11 points, Drennan Team England were outflanked by Belgium on Day 1 of the 2017 World Championships.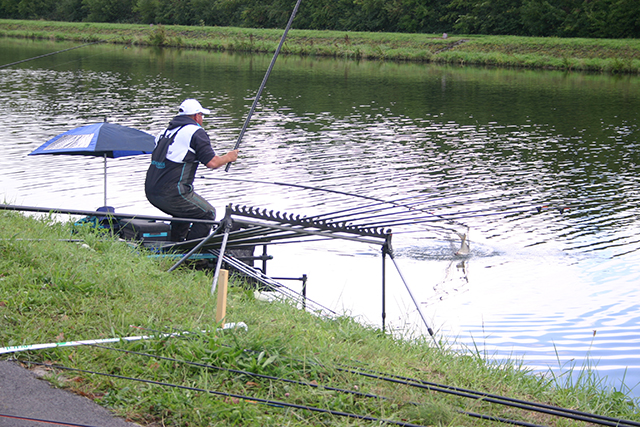 The host nation posted three section wins backed by a second and a third for a stunning 8 point tally on the Charleroi-Brussels Canal at Ronquières to enter the second and decisive day in a commanding position.
Both sides started the match targeting grundel (a bullhead-like species averaging 40 to the pound) on short pole tactics.
England favoured 3m whips, Belgium opted for short lines – but both caught well for 45 minutes before refeeding a 13m pole line primed during the pre-baiting period with an accurately cupped groundbait mix.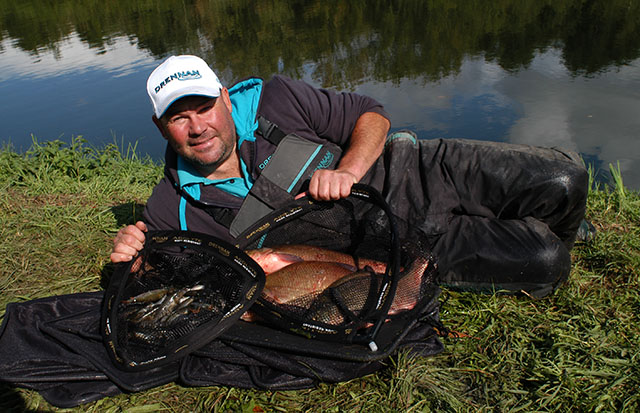 England anglers Will Raison in B section, Alan Scotthorne in A and Steve Hemingray in C had all caught bream by the halfway mark. Will caught four in a golden second hour, going on to finish as the day's top individual.
Des Shipp in D and Sean Ashby in E found it harder going, but finished with a creditable four points apiece including some quality roach.
However, Belgium exceeded England in total weight as well as points after catching roach to 10oz in numbers. With a 3 point advantage at the halfway stage it will take a momentous effort for England to overturn the deficit on day two and in the overall stakes.
The England camp seems convinced that Belgium have a special groundbait mix plus a feed strategy which is making the difference for roach. They appear to be cupping in small balls of joker in two different consistencies on top-ups, then subtly yet constantly working their hook baits beneath long bristled pole floats to tempt the redfins.
But it's all still to play for, so be sure to check this website again tomorrow for the final outcome…
Day 1 Team Points
Belgium 8 points
Drennan Team England 11
France 16.5
Switzerland 18
Bulgaria 22
Finland 26
Croatia 27
Poland 27
Italy 32.5
Hungary 33
Individual Points (All 1 point)
William Raison (Drennan Team England) – 9.301kg
Luc Thijs (Belgium) – 7.682kg
Hans Slegers (Belgium) – 7.623kg
Stephane Linder (France) – 7.110kg
Alan Scotthorne (Drennan Team England) – 5.942kg
Geoffrey Duquesne (Belgium) – 4.897kg
Seppo Ponni (Finland) – 4.857kg
Steve Hemingray (Drennan Team England) – 4.770kg
Alain Dewimille (France) – 4.714kg
Aaron Ferretti (Switzerland) – 4.340kg